Testimonials
We love to hear from you!

We love hearing from our patients, take a moment to leave us a review on Facebook or Google.


Read what our other patients have been saying:
B.M.
Thanks so much for all you did for me, you are a wonderful caring person - you are one of the very best.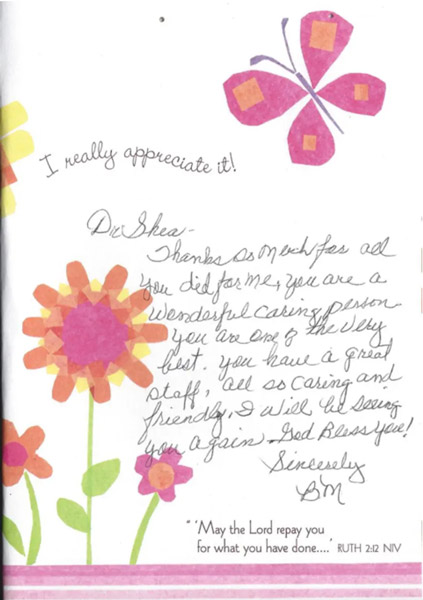 J.H.
Thank you so much for allowing me to smile again. I am so pleased with my teeth. Thank you for all your expertise, patience and genuine concern. I am so glad I found you.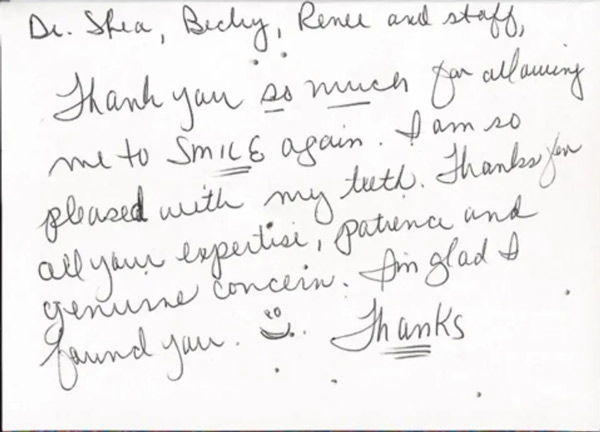 T.J.
Thank you so much for doing such a wonderful job on Daryl's teeth! You do amazing work, he has such a beautiful smile now. We really appreciate all you've done!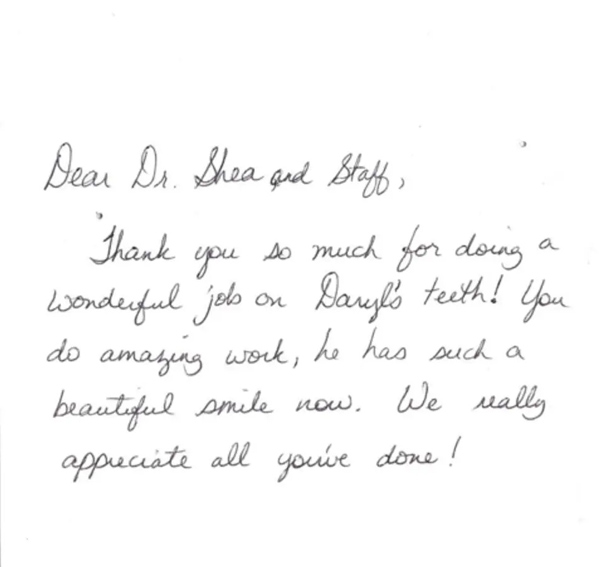 T.T.
We want to thank you for all of your time and attention given to Colin recently. We appreciate how accommodating and reassuring you have been to him. Your care and professionalism have made this whole ordeal much more manageable. Thanks for relieving his/our anxieties.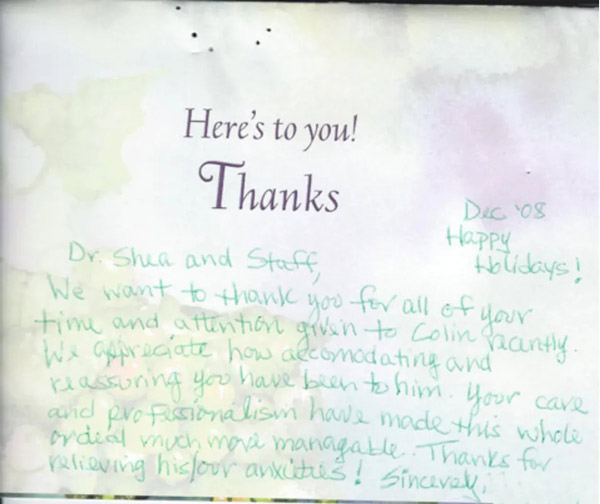 M.P.
May your days be filled with sunshine and happiness because of all of the wonderful work you do! You are truly God's gift to us! Thank you for all you do for us.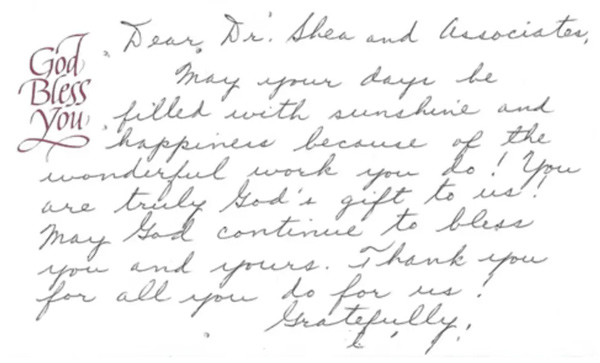 J.B.
I wanted to thank you for taking such good care of me! I so very much appreciate your taking the extra time to fix my problem areas when you are so busy. You're so wonderful.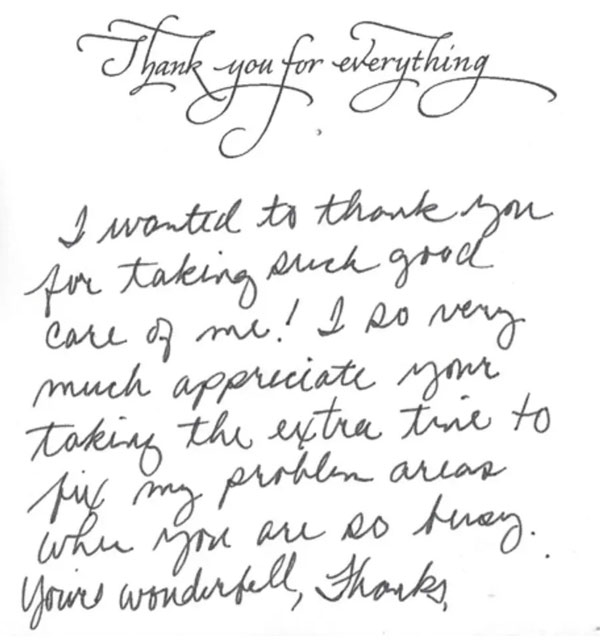 Jim, DDS
I saw our mutual patient yesterday and I wanted to thank you for the fabulous job you did on her central incisor porcelain crowns! The esthetics were very natural. Great job, Joe!
D.W.
I just wanted to let you know how much I love my new beautiful smile.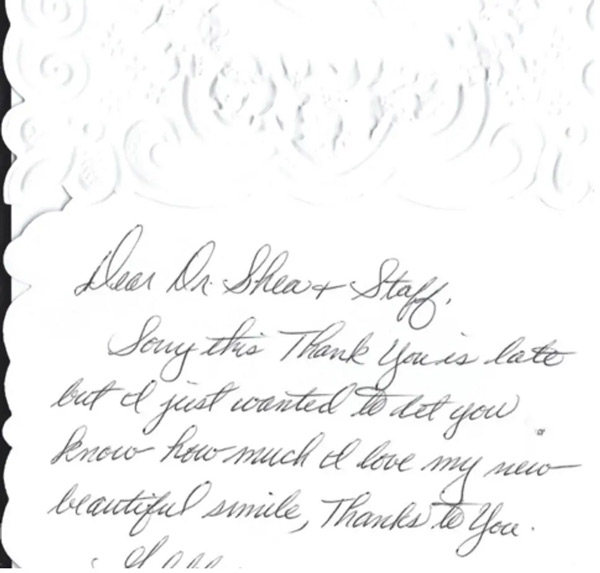 D.H.
Thank you for your continued determination to take care of a patient. Your skill and experience, and confidence, are reflected in your ability to produce a beautiful smile, but to also listen to your patients and their suggestions.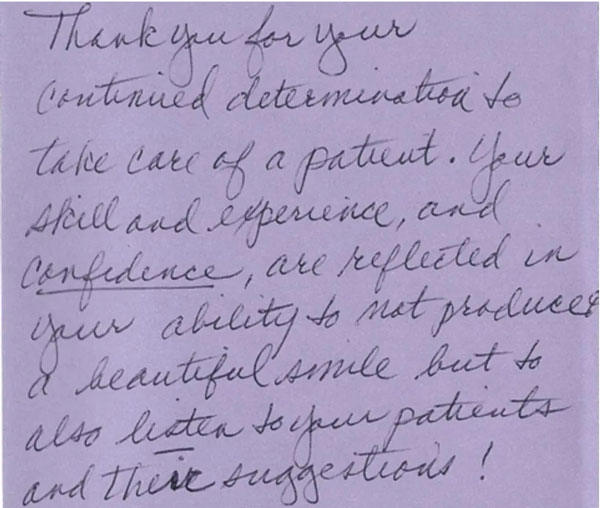 C.R.
Words cannot express how grateful we are to you all for your kindness and all that you have done for my daughter. This has given her such a boost of self-esteem and she is definitely showing it off. You have made such a difference in her life.