Teeth Whitening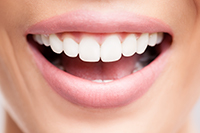 Everyone wants to have a natural, lustrous smile, but numerous factors prevent us from attaining a bright smile. From the food we eat to the beverages we drink, all of these factors cause staining, affecting our smile's brightness. If you are wondering how to combat this problem, the dental professionals at St. Louis Prosthodontics can help you achieve the pearly white teeth that you desire.

When a dentist does teeth whitening, you can leverage the quality service and cutting-edge technology for guaranteed aesthetic enhancement and general oral health. Although there are many whitening products on the market, it's important to consult an expert to ensure you are using the right product and alleviate any potential effects on your oral health. Here are some of the reasons why you should consider professional teeth whitening.


Whitening Confers Confidence and Self-Esteem

A smile is the first thing people notice when assessing your personality, meaning it needs to be well maintained. When you have our team of experts perform teeth whitening, you are guaranteed that all stains are removed, leaving a bright, appealing smile. A beautiful smile is a great confidence booster since you don't have to be concerned with the appearance of your teeth.
After undergoing a teeth whitening procedure, you no longer have to cover your mouth when smiling or talking. You can confidently show off your smile as you go about your daily activities. Professional teeth whitening is safe and more effective than other alternatives and minimizes the risk of further damage or developing complications in the future.


Whitening is the Most Conservative Way to Brighten Your Smile

Unlike other dental procedures for improving your smile, whitening doesn't require any prior preparation. Although crowns and veneers can provide patients with a bright smile, tooth structure is lost as the dentist etches the tooth during the preparation process. This is not the case for teeth whitening. If you use over-the-counter whitening products, it can cause serious problems, and that's why you need to consult a dentist before using any product.


Whitening is Easy to Maintain

After your whitening session, patients can ask about a whitening kit or a cleaning routine to help them maintain a bright smile. Our experienced practitioners guarantee pertinent information to help you maintain a healthy mouth. Patients who have had professional whitening done are advised to refrain from taking foods and drinks that can stain their teeth, especially during the first 24 hours after the procedure. During this time, patients should avoid dark drinks and foods like tea, coffee, red wine, soft drinks and sauces. They should also avoid smoking since it can render the procedure ineffective or lead to other severe dental conditions.

There are many reasons why you should consider teeth whitening, but the most vital one is the improvement of your oral health. If you are considering teeth whitening, consult the experts at St. Louis Prosthodontics, and learn about teeth whitening and how it can benefit you. Contact us at 314-937-5487 and schedule a whitening appointment.