Full Mouth Reconstruction

St. Louis, MO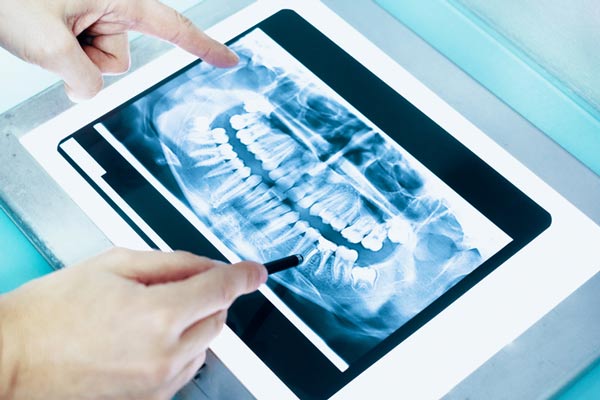 There are many potential reasons for a patient to require full mouth reconstruction. Trauma, disease, and genetic conditions can have severe impacts on dental health and can cause all your teeth to be damaged or need replacement. Your teeth are crucial for daily functions like eating and speaking, so if most of your teeth are failing, full mouth reconstruction may be right for you.

Here at St. Louis Prosthodontics, we care about our patients' health and will work with each individual to find an affordable and appropriate solution for their dental issues. If you think you may need full mouth reconstruction, continue reading to find out more information.


What Is Full Mouth Reconstruction?

As you may infer from the name, full mouth reconstruction involves replacing all the teeth in your mouth. This process can involve the use of dental implants, dental crowns, bridges, dentures, dental veneers, or some combination of dental prosthetics. It is an extensive surgical operation that can take multiple visits to complete.

Full mouth reconstruction is performed by a dentist with the help of a prosthodontist to create customized prosthetics that are comfortable, functional, and durable. These can be made from a variety of materials, so it is important to choose the right material with the help of our professionals. Full mouth reconstruction may also involve repairing gums.


Why Might Full Mouth Reconstruction Be the Right Choice?

There are a variety of circumstances that can cause severe damage to most or all of your teeth. Traumatic accidents can force your teeth out of place, or damage them enough to require replacements. Patients with oral cancer can also suffer from extensive damage to their teeth. It is also possible for those who suffer from extreme bruxism to grind their teeth beyond repair.

Missing most or all of your teeth is a drastic medical condition that needs immediate attention. Your nutrition may suffer because you cannot consume the proper nutrients for your health. Your jaw can also fall out of alignment because your teeth are missing. A misaligned jaw can cause pain and require surgery to correct.

Missing teeth can lead to a vast array of additional health problems. To prevent further damage to the jaw and mouth, people with most or all their teeth missing should seriously consider full mouth reconstruction.


What Is the Procedure for Full Mouth Reconstruction?

Full mouth reconstruction can involve many different procedures and prosthetics, so patients will have to work closely with our team to develop a plan that is suitable for each specific case. This will involve some sort of consultation where our professionals will get a scan or impression of your mouth to see what options are available.

Once a plan is developed, the scan or impression of your mouth will be sent to a lab where a prosthodontist can craft customized prosthetics. These prosthetics are then sent to our team or an oral surgeon who will put the prosthetics in place. This will likely involve multiple visits, especially if implants are being used because they need time to set and fuse with the bone.

Each case will be different for each patient, so listen closely to our team to make sure you are taking the steps necessary to achieve maximum health. Aftercare directions will be provided for your new teeth.


Conclusion

Missing most or all of your teeth is a serious medical condition that can cause extreme damage to your health. If you are missing most or all of your teeth, we strongly recommend that you consider full mouth reconstruction. At St. Louis Prosthodontics, we will work with you every step of the way to make sure your mouth is healthy again. Call us at 314-937-5487 today and set up an appointment so that you can enjoy the quality of life that comes with a healthy smile.