Benefits of Teeth Whitening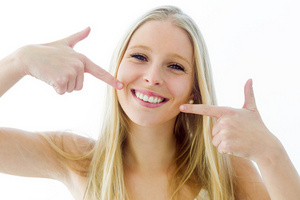 Your smile is among the first things other people notice when you meet them. Having straight, pearly white chompers isn't just for celebrities. Today, cosmetic dentistry advancements have made teeth whitening safer and even more affordable. A national survey, courtesy of the American Academy of Cosmetic Dentistry, indicates that 96 percent of adults think that an attractive smile is among the things that make a person look more appealing to the other sex. About 74 percent of adults believe that an unattractive smile may reduce their odds of achieving career success. It is hard to stop teeth discoloration in a world where we crave staining foods, beverages, and lifestyle habits. Professional teeth whitening helps restore pearly white teeth. But what are the benefits of teeth whitening?


Makes you Feel and Look Younger

Whitening is the most uncomplicated anti-aging procedure we have today. It doesn't need those needles. Having white teeth makes you feel younger since people associate white teeth with beauty and youthfulness. People often tend to assume the age of happy smiling faces to be younger than that of the same persons with angry or neutral facial expressions. 


Whitening Boost Confidence

A whiter bite causes less embarrassment and leaves you with self-confidence. You don't have to hide the teeth behind the hand when talking or laughing. In fact, you want to show how good-looking your smile is. 


Whitening Doubles Up your Oral Care Commitment

When you whiten your teeth, you don't want to get back to the same stained condition they were before. You also want to keep them healthier than before, meaning you commit to your daily oral care and hygiene. You brush and floss correctly and see a dental professional regularly for checkups of any other dental problems you may have. Our prosthodontist loves to get back the white smile you have always wanted. Visit us for professional teeth whitening and dental checkups.